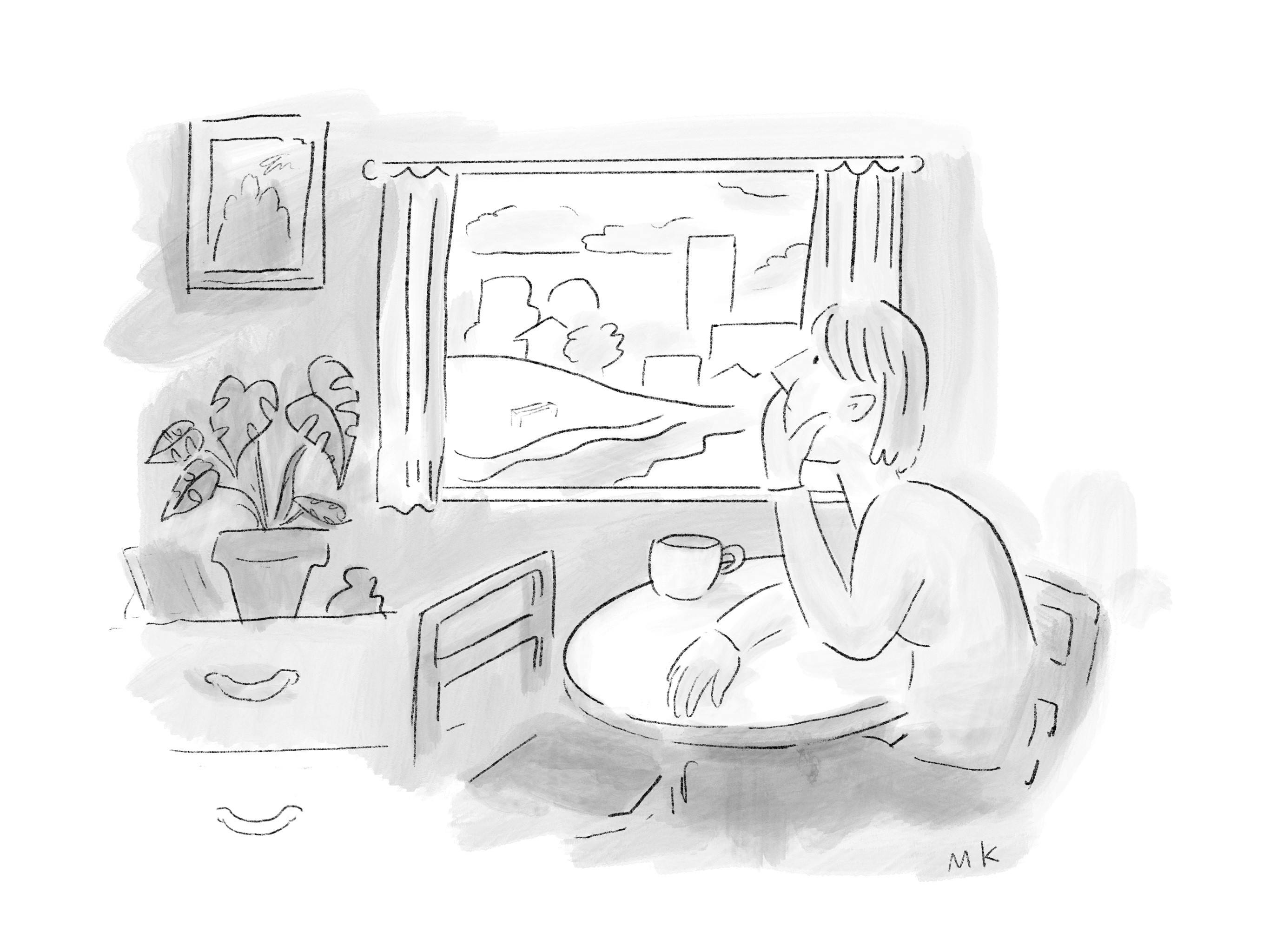 The global COVID-19 pandemic has drastically changed the way we live, work, socialise, get around and interact in urban environments. The ways in which we respond to this new and unprecedented challenge should be informed by a better understanding of the way our cities are shaped and by the experiences of the people who live in them.
This temporary pause to our usual ways of living provides us with the opportunity to reflect on some of the taken-for-granted aspects about the way we inhabit our cities.
We asked you to describe the city you wished to return to after the lockdowns and restrictions were over. Over 130 people around Australia and internationally responded with their reflections about what they value in their city and their ideas about what they would like to see change to make their city more loveable.
These ideas were brought together into a shared illustration of the city, which you can see here.
We've summarised what we heard from you into ten key themes. These themes do not stand alone. Just like the issues facing our city, they are complex and overlapping. Looking at each in turn however, helps us focus on how to create a better city for everyone.
"The built environment and people are inextricably linked; the city only becomes a city when people use it"
— Jack
"The built environment and people are inextricably linked; the city only becomes a city when people use it"
— Jack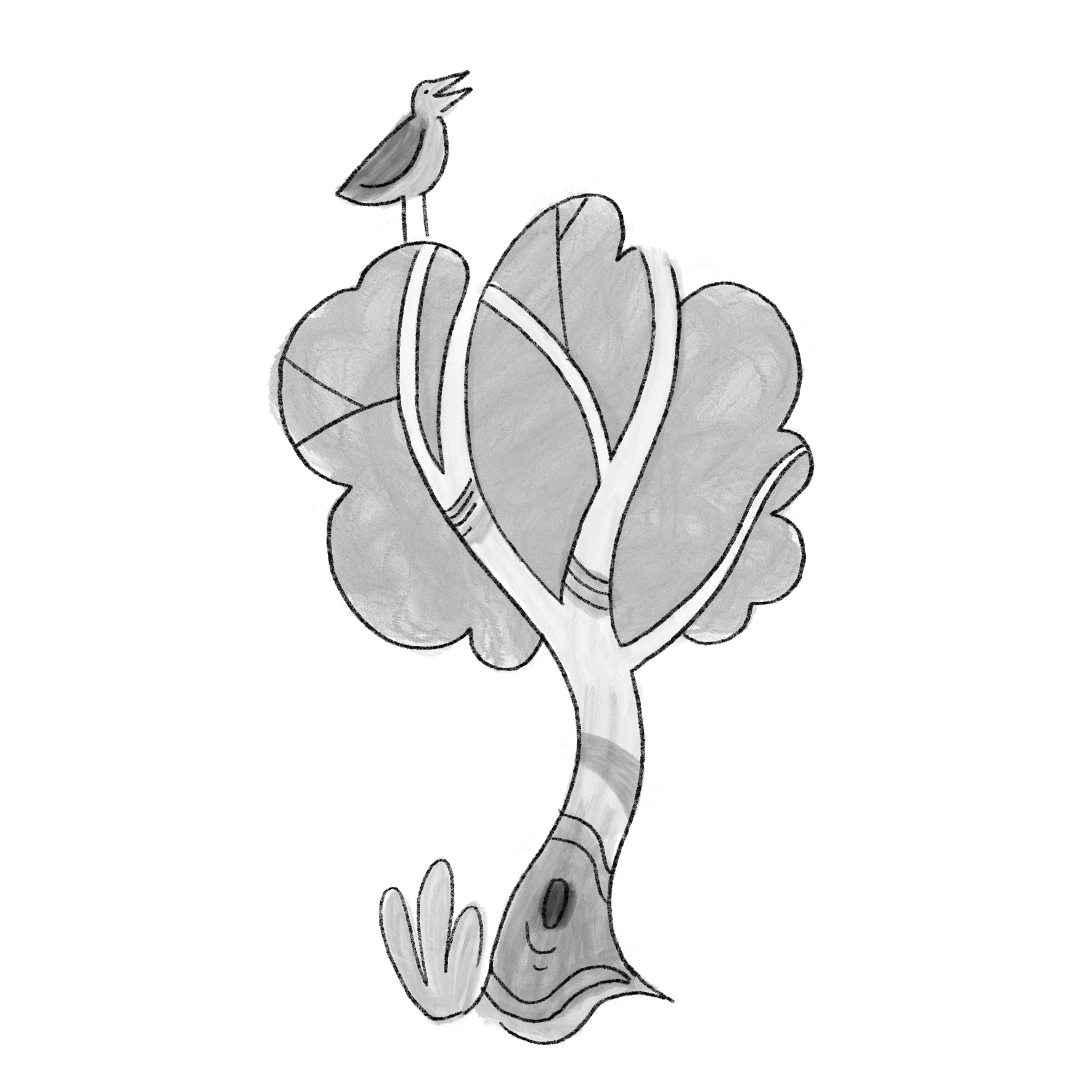 The environment & sustainability
"I want to return to a city that is aware of its place as being part of a land, natural environment and climate" - Dillon
By far the most important consideration for you is a city that values the natural environment and prioritises sustainability, biodiversity and greening. A city where issues of consumption, pollution and over-development are addressed through a shift towards more environmentally sustainable buildings, transport and housing. 
Your comments show a desire for the city to be more connected to, and in balance with, nature. For us to think outside of the traditional city limits to understand more about the connections between the city and the other regions which support it.
You want to see a shift towards a greener city that incorporates more trees and open spaces, green buildings and biodiversity corridors. And you want to experience nature when in the city using all your senses – through the smell of different plants, feeling the sun on your face, glimpses of wildlife and the sound of birdsong.
Your innovative ideas for what a more sustainable city might look like included urban wildlife preserves, urban farms and food gardens, natural street furniture, solar powered street lighting, accessible composting and hydroponic building walls.
And you thought about not just what needs to be done but how it could be achieved. Addressing the climate emergency and working towards a greener future includes re-evaluating the ecological values that underpin our approach to decision making and reconsidering the technologies and systems required to support a more sustainable city.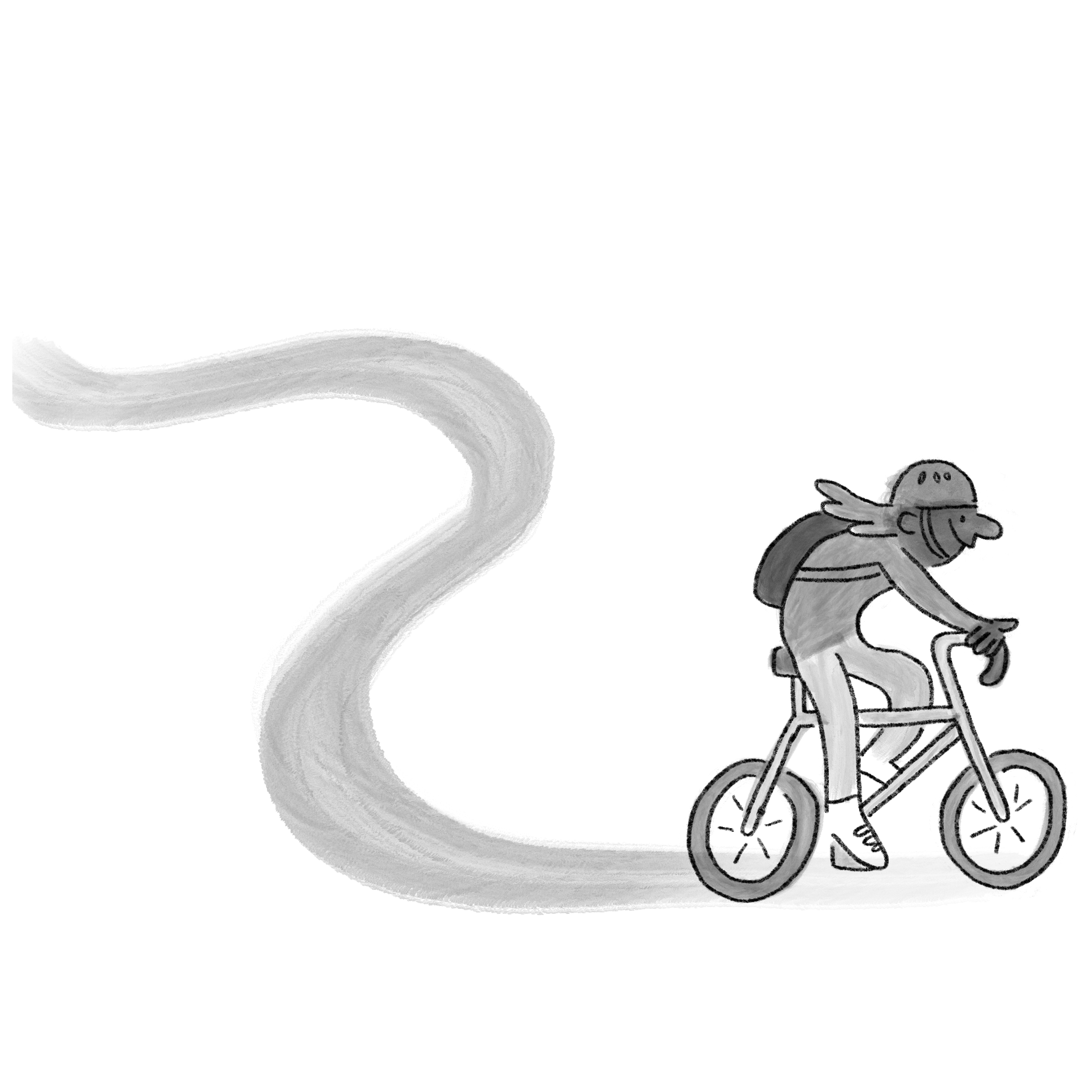 Movement in the city
"I want to return to a city that is easy to navigate and allows for various types of travel and importantly does not require one to be vehicle dependent" - David
Understanding more about the different ways that people move around the city and improving the networks that support such movement is key to creating cities people love.
Your aspiration is for a city that prioritises pedestrians and cyclists through new spatial and infrastructure arrangements such as wider footpaths, connected bike paths, dedicated bike lanes and end of trip facilities. The priority is for pedestrians and cyclists of all ages to be able to negotiate the city safely. 
Key to balancing the needs of different types of movement is addressing our vehicle dependency and reducing the noise, pollution and congestion created by cars. Streets that have less traffic are understood to be safer, more sustainable and more enjoyable for people to use.
Affordable (or free) and efficient public transport that is frequent, fast and reliable is also important so people can more easily move between their home, workplace and other spaces around the city.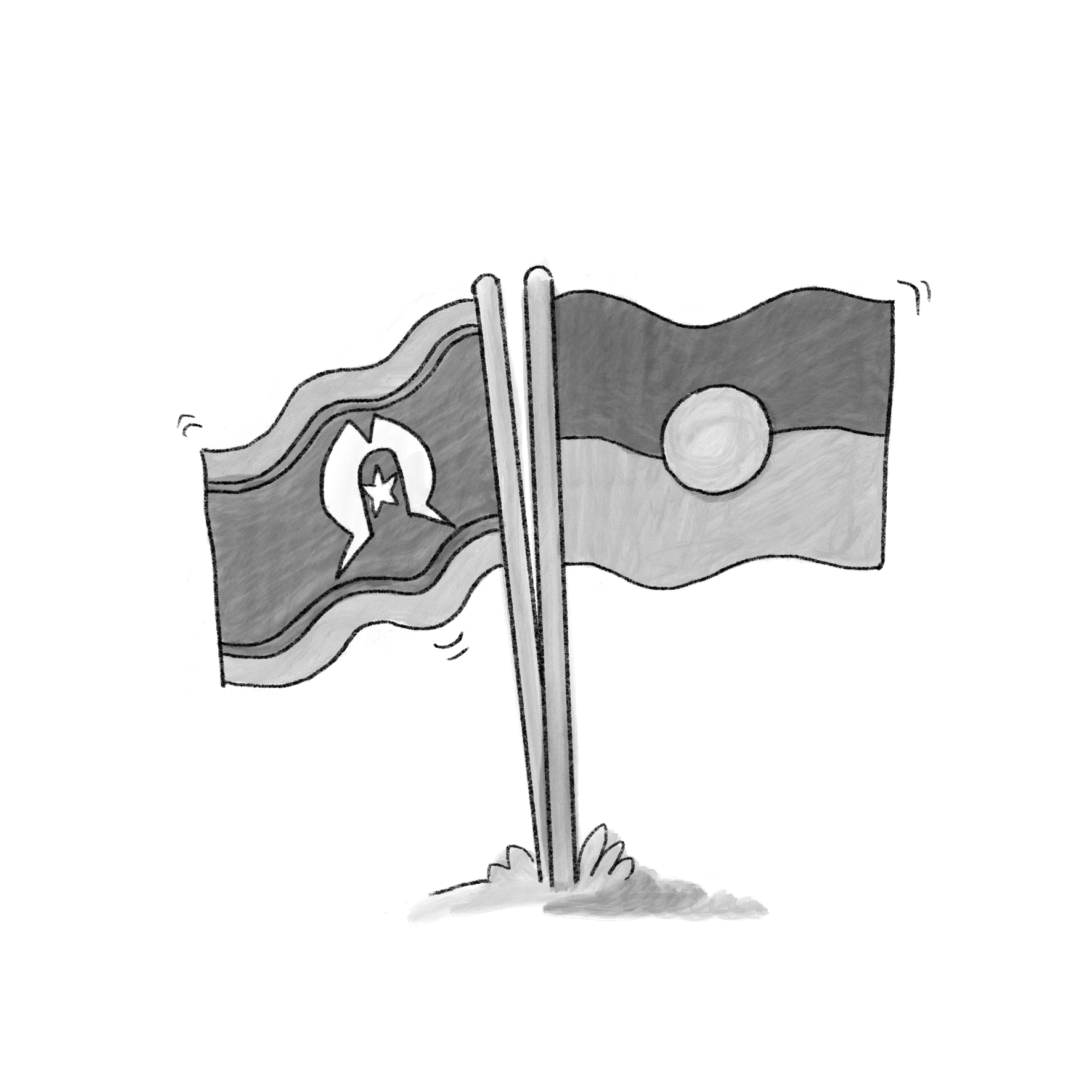 Indigenous culture
"I want to return to a city that is connected to its Indigenous culture. I would like to walk down the street and see evidence of our Aboriginal history" - Des
The city you wish for recognises its rich Aboriginal history and culture. You want a society that actively seeks cultural input and guidance to ensure accurate and respectful representation of Indigenous people. Where Indigenous knowledge and ways of being are integrated into the very structures of our society.
Your suggestions for different ways that a city and its people can respect its Indigenous foundations, and present day communities, included planting Indigenous fruit and vegetables, promoting Aboriginal art and valuing Aboriginal history in the naming of places.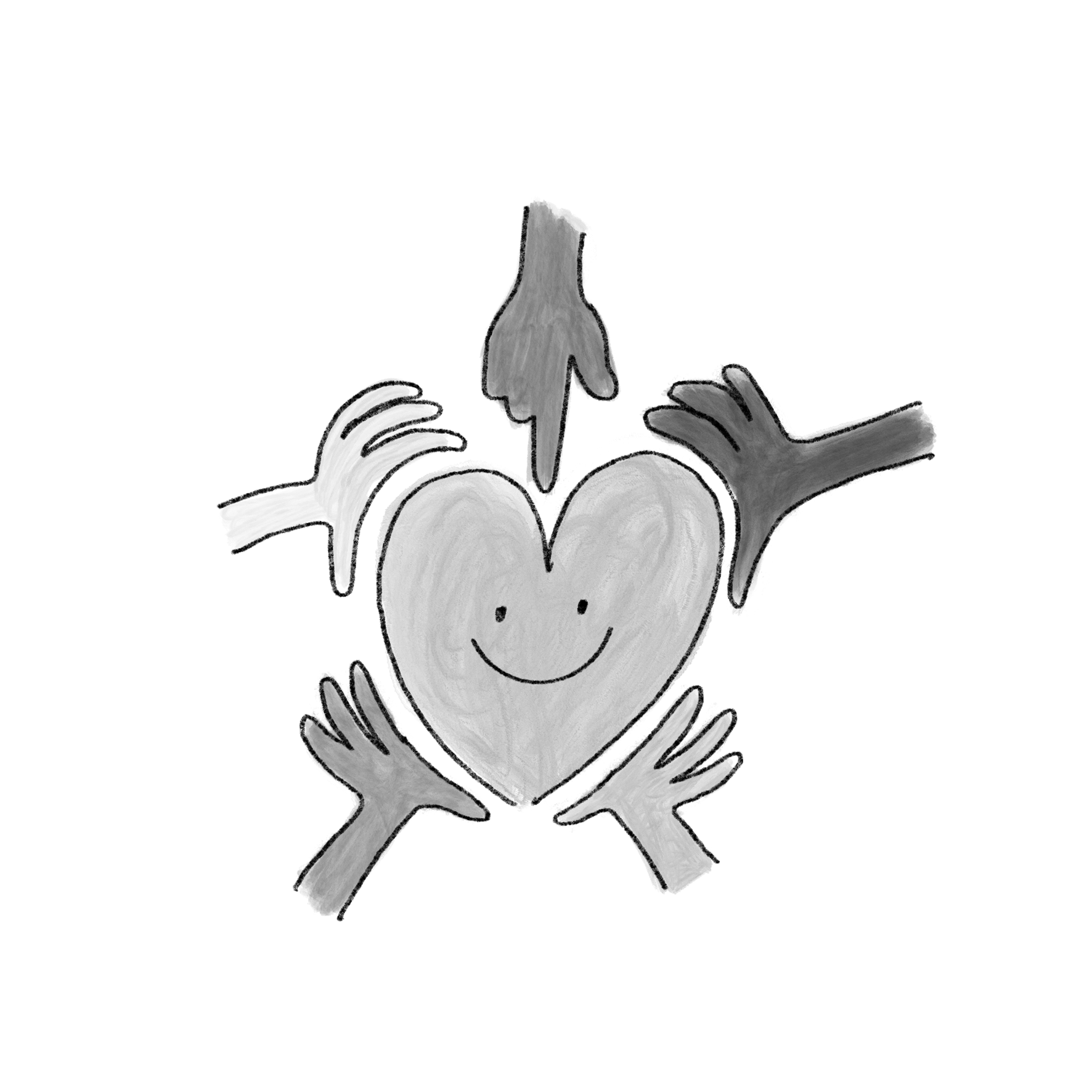 Inclusivity & equity

"I want to return to a city that values all of its people and makes sure anyone who has needs can find help" - Naomi
Your comments articulate a desire for a city that places equality for its citizens at its core, that is not only inclusive of all people but pro-actively welcomes and celebrates difference. You value a city where cultural diversity is not only celebrated but reflected in the way our city looks and is experienced.
Within this version of the city, citizens are respectful, understanding, caring and compassionate towards each other and are informed and empowered to make decisions that better their lives and the lives of others.
Essential to an equitable city is the need to address existing social and economic disadvantage, better care for vulnerable and minority groups, and prioritise the physical and mental wellbeing of all citizens. You want political decisions to be focused on people not profit and the equitable allocation of resources.
"I want to return to a city that asks its people what would they do to make day to day life better in their neighbourhoods and empowers them to solve their own problems for healthy, happy more playful lives for all people!"
"I want to return to a city that asks its people what would they do to make day to day life better in their neighbourhoods and empowers them to solve their own problems for healthy, happy more playful lives for all people!"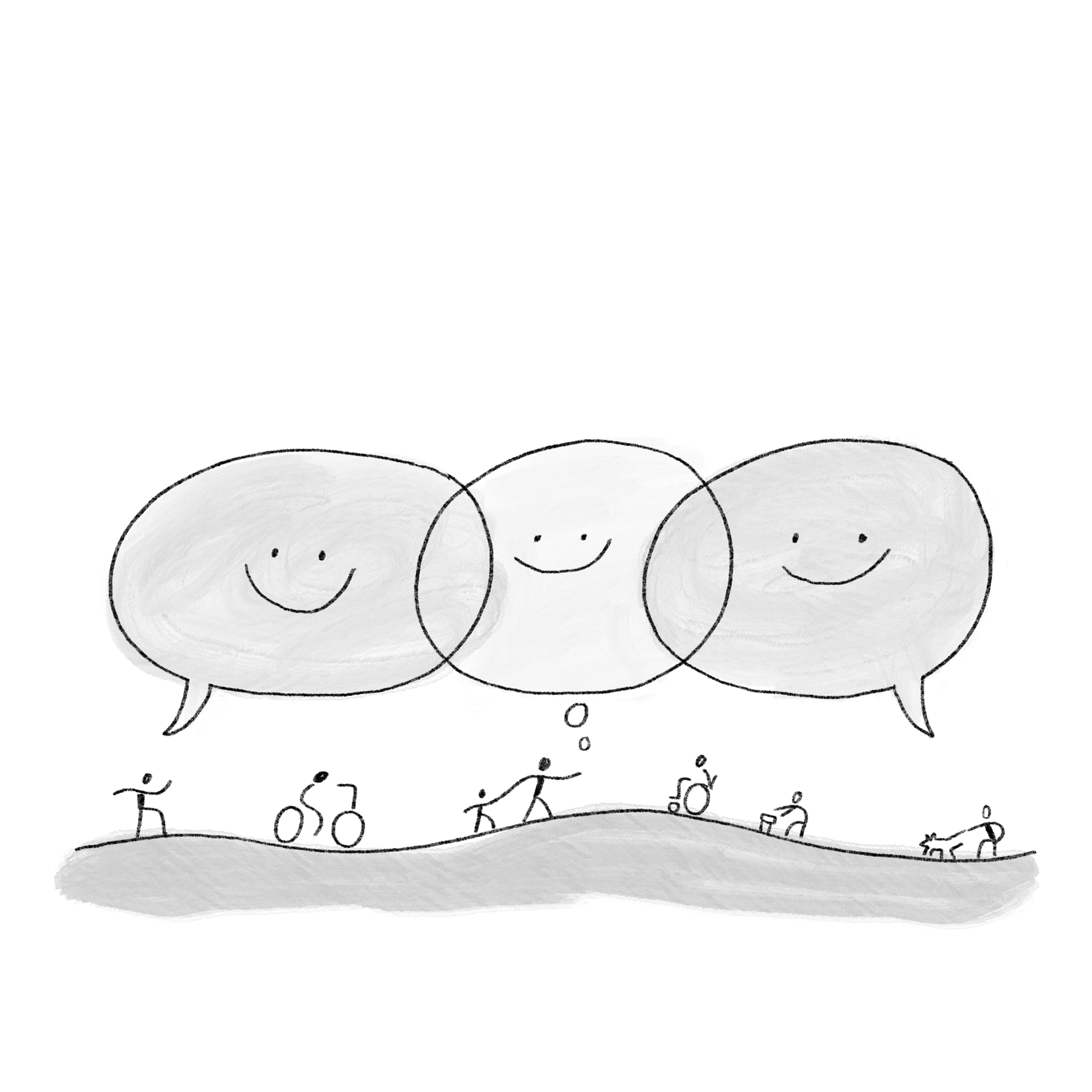 Connected communities
"I want to return to a city that has streets that deliberately cause people to relax, dwell and be in community" - Jessica
The different ways in which people are enabled to connect to one another is an important component of the city you wish for.
The aspiration is for a social and intimate city that holds a sense of community at its core, where life is experienced on the street and people smile at each-other in passing and connect through conversation.
You see the design of our streets and public spaces as essential to enabling people to dwell in place and connect with others. You want to see more social interaction and encounters with others that build community bonds, where the pace of city life is slower so that people can take the time to stop and connect with others.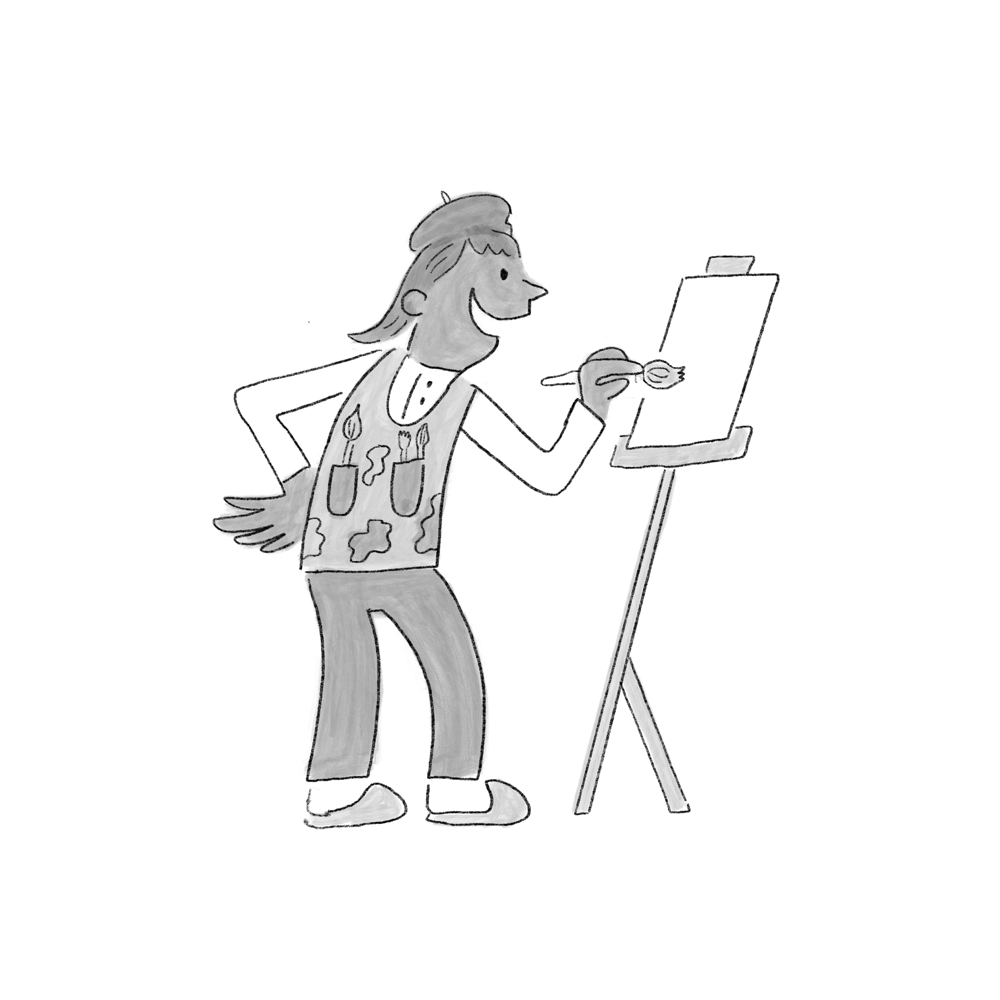 Creativity & culture
"I want to return to a city that is colourful, with murals, sculptures and outdoor eateries" - Di
Your comments reflect your wishes for a city that recognises the importance of its cultural and creative industries. You value a vibrant and inspiring city, where people are supported to connect to the creative arts and diverse cultural experiences are on offer: from street food to high-end dining, local live music to world-class events, local design markets to internationally recognised art galleries.
You envision a thriving arts scene with co-working spaces and small businesses supporting day- and night-time economies where creativity is valued and celebrated in society.
You are seeking a city where the barriers to creative spaces are alleviated and the availability, affordability and flexibility of creative spaces support artists to live and work in our cities.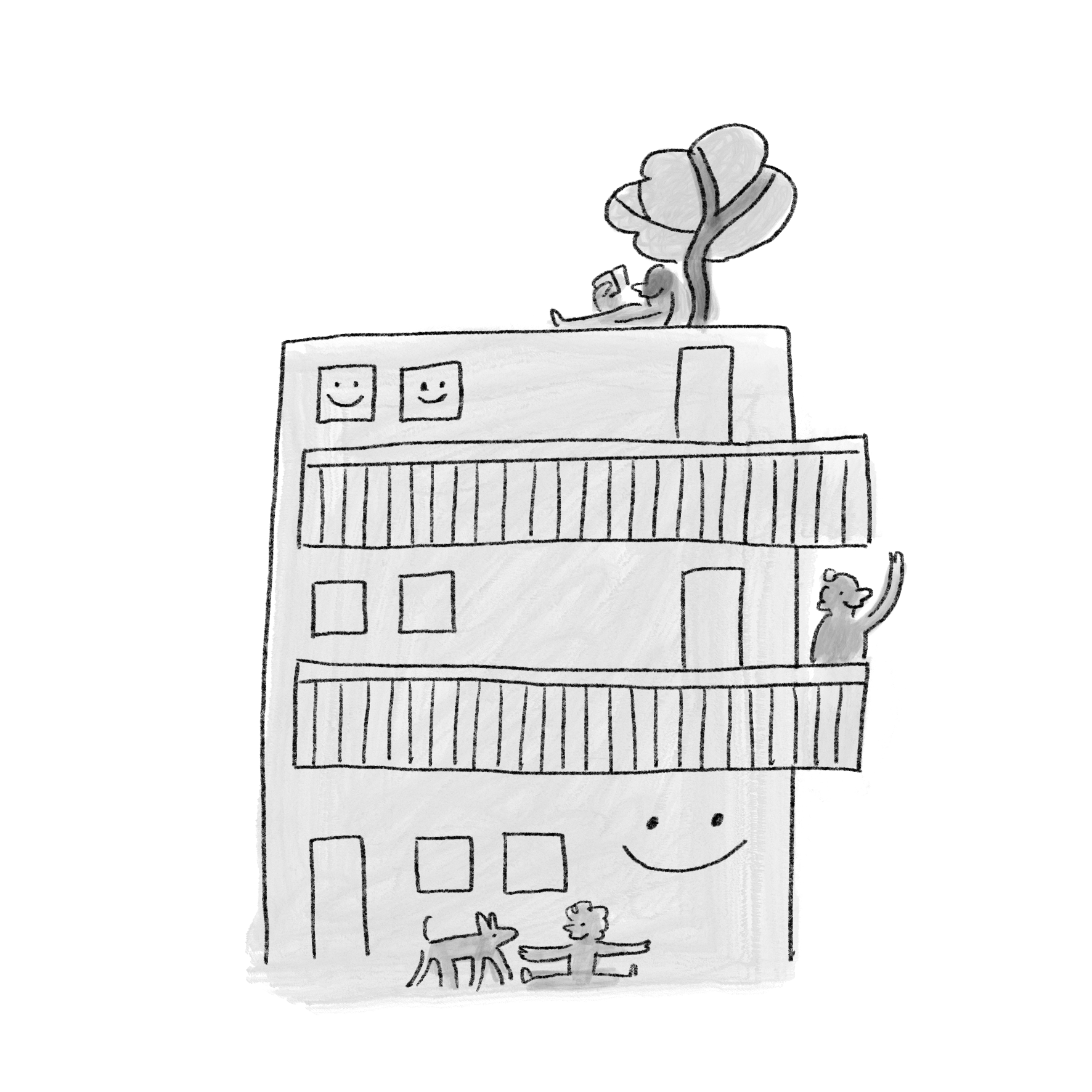 Housing & homelessness
"I want to return to a city that commits to well designed and properly funded social housing" - Brian
Your thoughts about housing concentrated on homelessness, social and affordable housing, and an interest in exploring new ways of living. You told us of the importance of providing shelter to all our citizens so that no one has to sleep rough on the streets. The aspiration is that everyone has a home and homelessness is a crisis we were able to overcome.
The city you wish for prioritises social and affordable housing through increased funding and innovative policy decisions, and builds more social housing that is well-designed and accessible.
Your comments also highlighted that there is an appetite for conversation and new ideas about how we live and work, for example communal living, working from home, sustainable housing and innovative apartment design.  
Designing for multiple users
"I want to return to a city that is built for easy mobility for less able-bodied people, wheelchairs and baby strollers" - Matt
How different individuals and groups experience the city and the needs of all people who live, work, play and otherwise inhabit our cities were recognised in comments asking for a city that is child-, aged- and disability-friendly. Your comments highlighted the importance of changes to both infrastructure and service provision to enable a city that is more suited to the needs of a wider variety of people.
Suggested infrastructure improvements included larger apartments for families with children, slower crossing times for the elderly, and mobility-friendly streets for people with a disability. Free childcare and programs to connect elderly residents to the creative arts are some of the suggested service improvements that would help different groups of people connect to everything the city has to offer. 
We also heard your aspirations for a city that has a range of affordable leisure and recreation spaces to support physical activity for people of all ages and abilities. World-class children's playgrounds and outdoor play spaces, skateboarding and swimming infrastructure, and public BBQs are all important components of a city that supports a playful and active community. 
And again you thought about not just what needs to be done but how it could be achieved. For governments to listen to the experiences of different groups to understand more about their specific needs and incorporate their voices into decision making. Or by taking things a step further and facilitating child- or community-led urban projects to let those impacted have a say in the ways our cities are designed and run.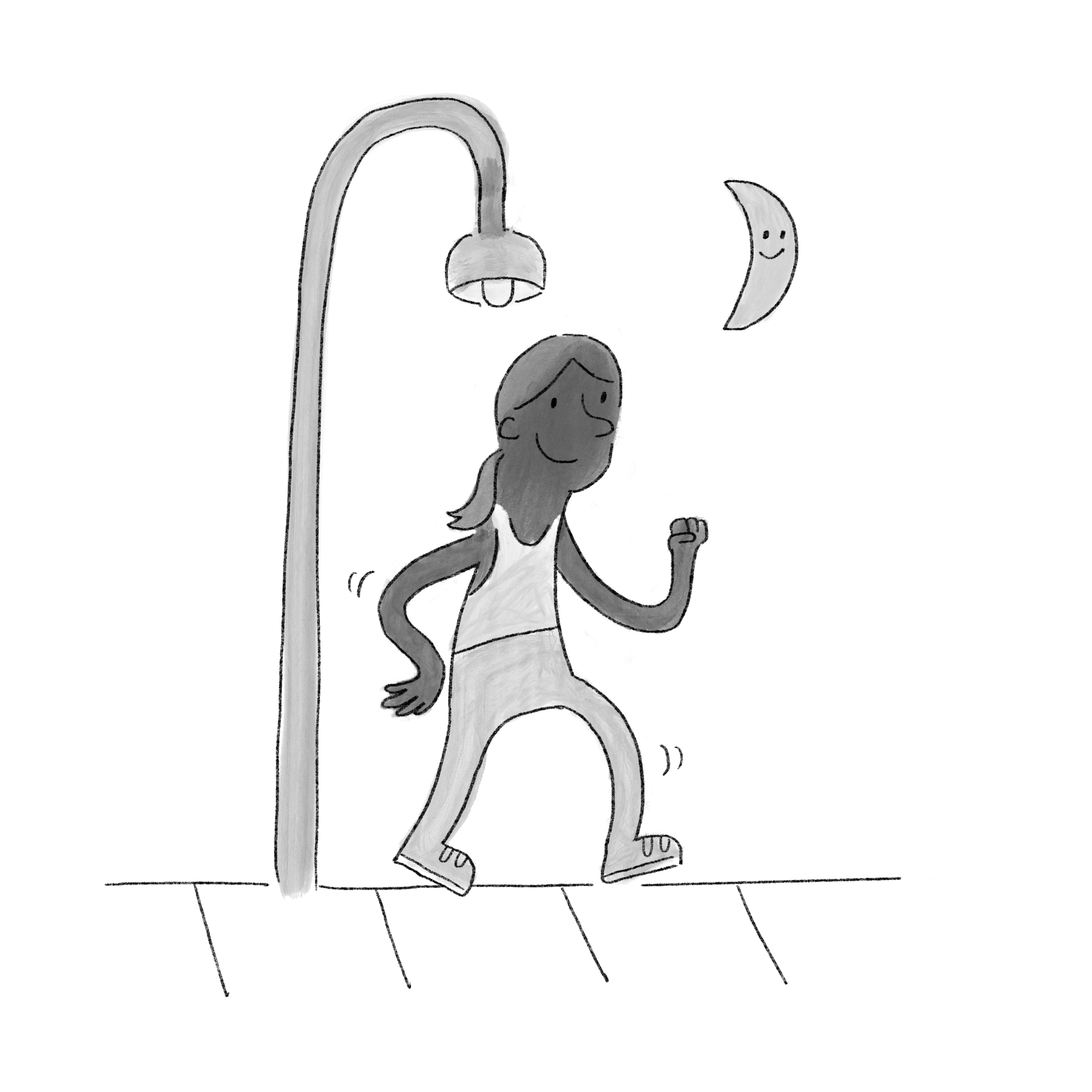 Feelings of safety

"I want to return to a city that is safe to explore and adventure as a woman at all times of the day or night" - Gemma
Creating a city where women feel safe in the streets, their homes, business and other spaces is important to you.
How women experience the city effects how safe they feel. This includes how they choose to engage, or not engage, with others and how they are enabled to use and move around in different spaces at different times of the day and night.
You want a city that considers women's unique wants and needs in the provision of services and infrastructure to enable a city that is welcoming and safe for all people regardless of ethnicity, gender or age.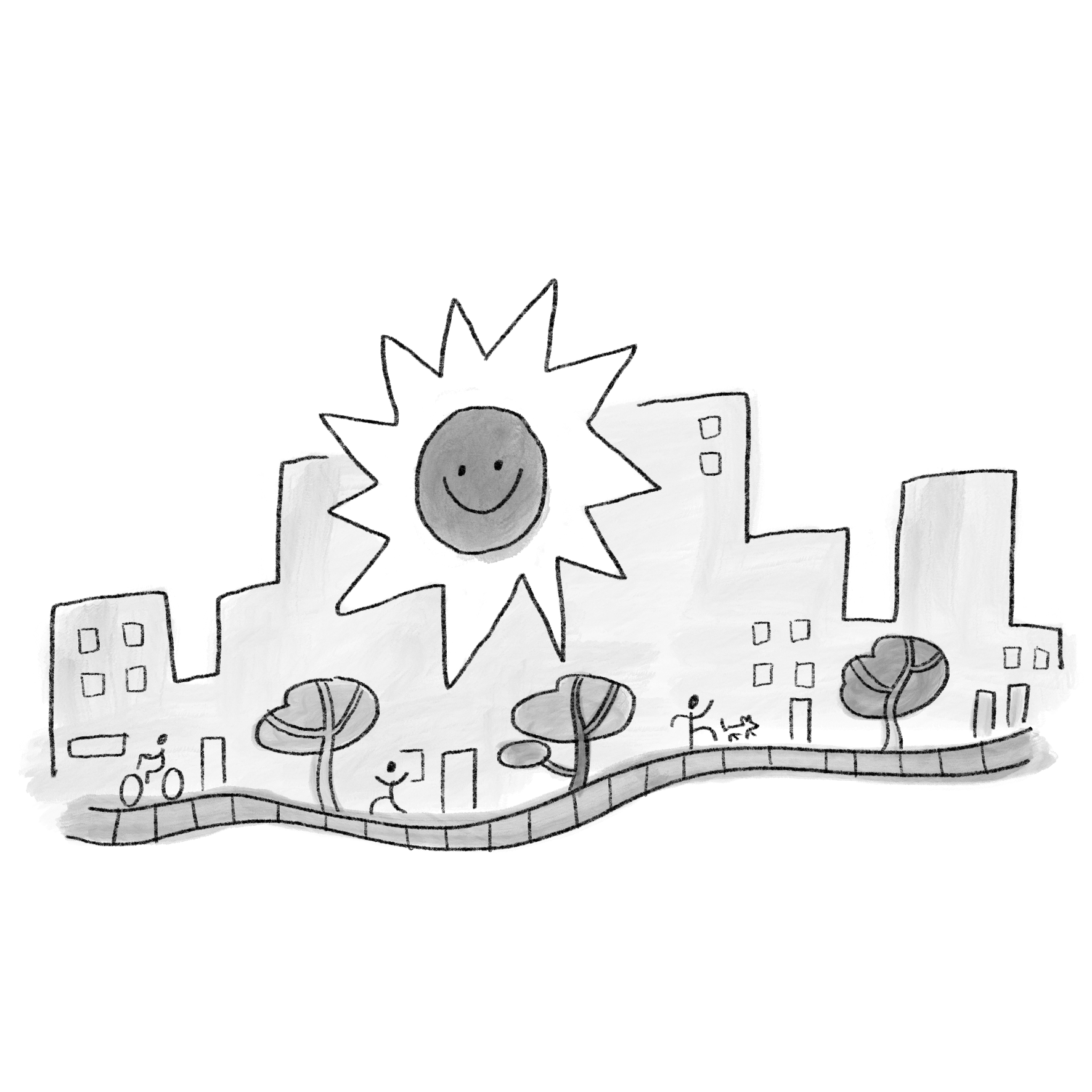 Street and building design

"I want to return to a city that has less high rise buildings and more spaces and streets where you can sit and catch the sun on your face" - Sonya
You shared a range of ideas about the built environment of the city that reflect the different ways people want to experience and exist in the city. You recognise that the design of our streets, buildings and shared spaces effects the behaviours or activities that can take place in those spaces. 
There is a sense that the city needs to be protected against perceived negative attributes such as traffic congestion, noise, unbridled development, ugly architecture and design, and overcrowding. 
Your aspiration is for a city that enables a greater exposure to positive natural elements such as sunlight, and spaces that allow people to sit, relax and connect with each other and nature when in the city. 
The need to adapt our built environment to our new post-pandemic world context is also seen as important to ensure our cities are designed to both bring people together and keep them apart when social distancing is required. 
"We are a city willing to face the challenges ahead with courage, willing to choose a better future for those yet to come"
"We are a city willing to face the challenges ahead with courage, willing to choose a better future for those yet to come"
Through sharing your reflections and ideas with us, you have enabled us to identify themes that represent essential components of creating cities to which people can feel a sense of pride, ownership and connection.
These ideas cannot, however, in themselves achieve that purpose without further action being taken. We will use these themes to guide our research agenda and bring the voice of the community into conversation with academia, industry and government with the aim of influencing the decisions that affect the future of our cities and creating Cities People Love.
—
Rachel Maguire
Rachel is a researcher and sociologist who specialises in developing housing and urban policy that delivers inclusive and equitable cities. Rachel has highly developed qualitative and quantitative research skills which she applies to the study of complex urban problems. Rachel's work is underpinned by a commitment to addressing the inequalities which characterise contemporary society through informed decision-making and evidence-based public policy.
Maddison Kitching
Maddison is an illustrator and graphic designer/scribe who has worked with government, NGO's and the private sector across various creative disciplines. He also works as an artist exploring the relationship between representation of landscape and Australian identity. He has a Bachelor of Communication Design from RMIT. Maddison is interested in the role visual communication can have as a tool for learning and engagement and aspires to make information clear and fun and to propel the voices of those who are often unheard.